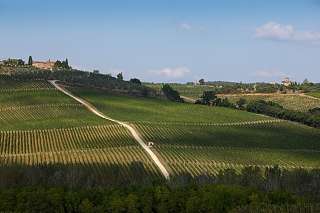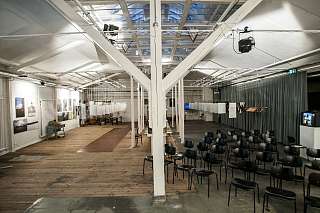 The heritage-protected ballroom, with bright frescos from the Middle Ages and wooden beams on the ceiling, captivates with a festive atmosphere. Its windows face onto the courtyard and the suburb of St Johann. 60 m² up to 30 people.
Wednesday, 1 June 2022 from 6.30 pm at the Restaurant Ackermannshof
Wine & Dine Chianti Classico
The medieval property is home to the last industrial hall in Basel, with wooden beams. Its historical significance is impressive: it not only housed the world's oldest printing works and was the founding place of the Dieter Roth Academy; it was also a production site for silk ribbon and was home to the "Volksdruckerei" ("people's printing works") with its newspaper publishing house from 1942 to 1997. The large, light-flooded room invites you to immerse yourself in the magic of its history. 300 m² up to 150 people.